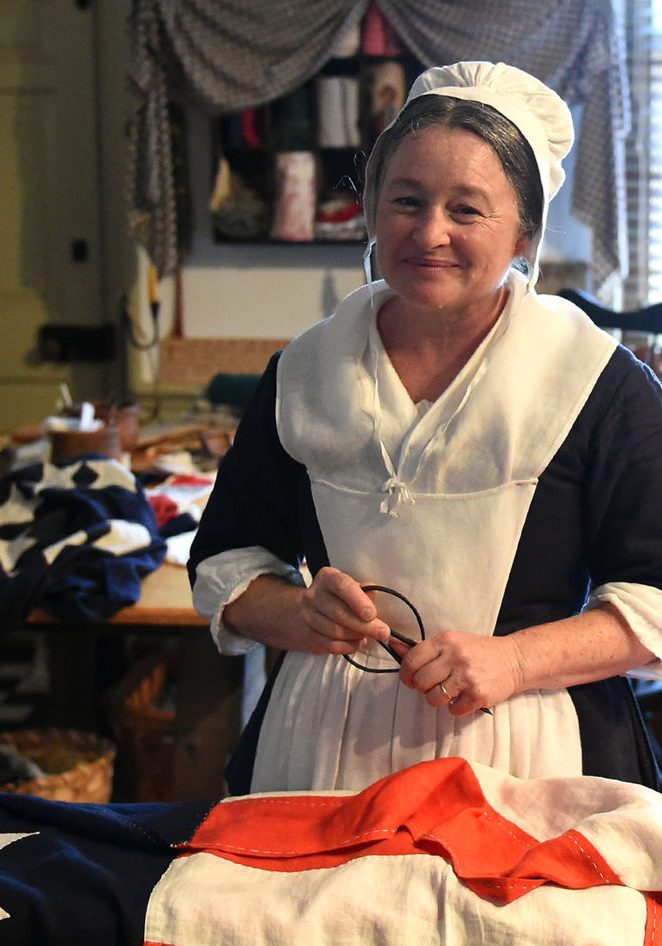 About Carol
Carol Spacht has extensive experience performing for children. She studied theatre at Villanova University and graduated with highest honors from Eastern University with degrees in Literature and Theatre Arts. An alumna of Germantown Theatre Guild and the Main Point's Peanut Butter Theatre, she began performing solo in 1995.
For over thirty years, Carol and her husband, Dave, have operated Spacht Sawmill in picturesque Worcester Township, Montgomery County, PA. They offer educational tours for local students in the fall and spring.
Carol appears weekly at the Betsy Ross House in historic Philadelphia, where she portrays our nation's foremost flagmaker. She also is a frequent visitor to the nationally recognized Please Touch Museum as Mother Goose, and her portrayal of Martha Washington has been appreciated at many venues including Valley Forge, PA and the National Portrait Gallery, Washington, DC.
About John
John Lopes has been acting in California and then in Philadelphia since 1990. With a BA in English from California State and an MFA in Acting from Temple University, Mr. Lopes is a well-trained theater artist. John's acting experience includes performances with Hunger Theater, Arcadia Shakespeare Festival, Lantern Theater, Commonwealth Classic Theater and productions by the Walnut Street Theater. Winner of the Irene Ryan Award, John is an adjunct professor at Temple University.
Mr. Lopes can ride, dance the minuet and fence—all talents he brings as part of his interpretation of George Washington. John has appeared in venues that include the Templeton Foundation at Princeton, New Jersey; Federal Hall in New York; Washington Crossing National Park and Freedoms Foundation at Valley Forge in Pennsylvania.