Mother Goose
Traditional Nursery Rhymes
"Old Mother Goose, when she wanted to wander,
Would ride thru the air on a very fine gander."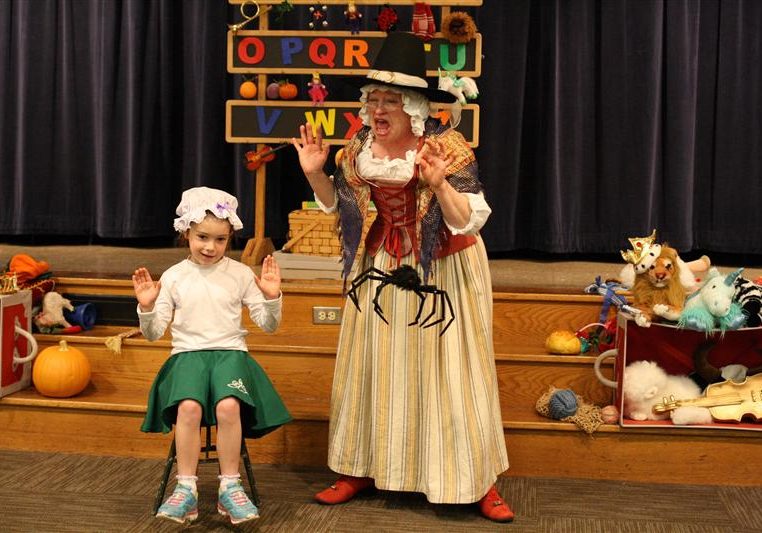 Mother Goose Nursery Rhymes
Ideal for library story time, preschools and kindergartners. The rhymes are visually presented and grouped by theme. Younger children benefit from color and number rhymes, while kindergartners hear a rhyme for each letter of the alphabet. All groups participate in story and action rhymes, and Mother Goose always brings along her stuffed goose for the children to pet!
Pennsylvania Academic Standards
Preschool & Kindergarten
Phonemic Awareness

Assonance & Alliteration
Rhythm & Rhyme

Alphabet Recognition

Color & Number Recognition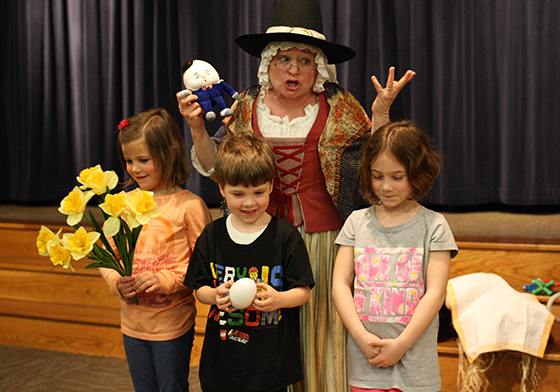 Alphabet Rhymes, Pre-K & K:
Color & Number Rhymes, 3's & 4's: